Taking a newborn out without upsetting their sleep routine
Writen by: Jessica Maturana October 11, 2023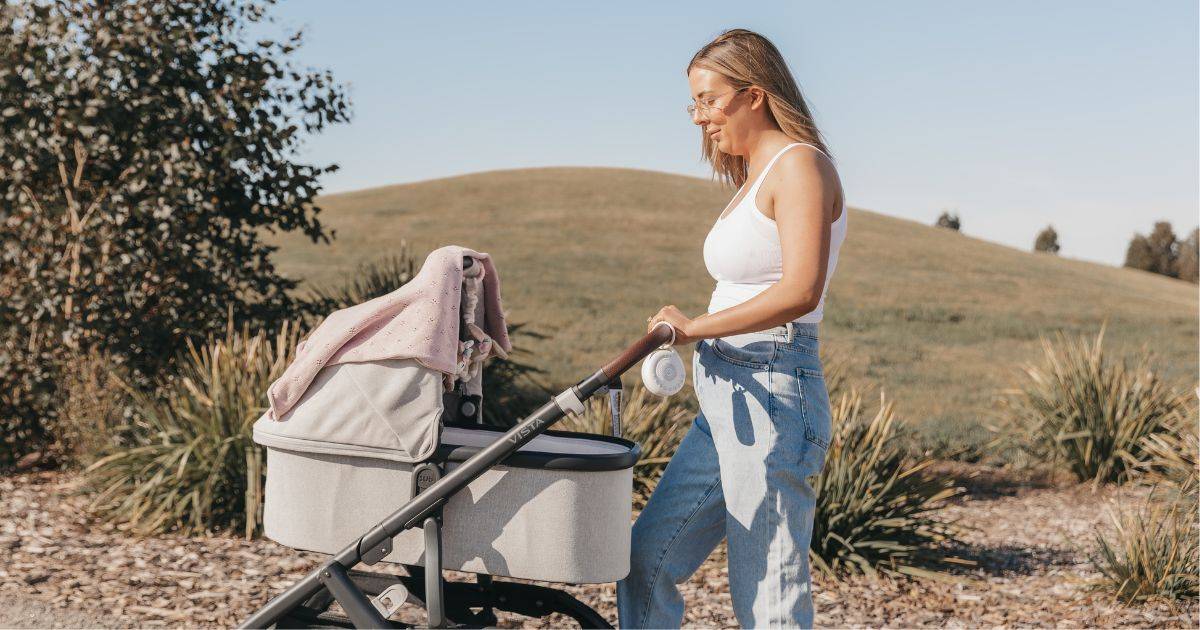 Parenting a newborn is a vibe! You swing from the highest of highs to the lowest of lows… sometimes all in the same minute! It's a constant cycle of feed, change, bathe, cuddle, sleep, repeat.


It's hard enough being at home with a newborn, why on earth would you take them out?! You are so not alone! But rest assured, we have a few tips to help you stay cool, calm, collected and in control when taking your newborn out of the house.
Life with a newborn is an adventure.


While you previously just picked up a handbag and shot out the door, now there's a nappy bag to pack, a change of outfit, baby wipes, a toy or two… and let's not forget negotiating steps, doorways, buses and shopping centres with a pram.


Of course, your baby also had their own plans for eating and sleeping. Strict schedule? Babies eat schedules for breakfast!


The short answer to all of these is to reassess what's most important - your baby obviously! - and be flexible. Give yourself plenty of extra time to get somewhere. Let the people you're meeting know that you may be late. And learn to take it all in your stride.
Whilst flexibility is key, with each week you're also getting to know your baby's cues. You may realise when that scrunched up face or sudden bout of crying means hunger or wet nappy or naptime.
While strict schedules are impossible with a newborn, aiming for some routines can be helpful. You might try to feed, go for a walk or put them down for a nap at roughly the same times each day.
With this in mind, you can start to time your trips to help avoid hungry and tired bubs... and make it that much easier on yourself.
Timing definitely makes a difference but we all know babies can be unpredictable. A cuddly toy or bright coloured pram mobile can help keep your little one happy when they're awake. And when they're not… a sleep aid may make a world of difference.


At Nodiee, we had this in mind when we created our mobile white noise machine – The Sleep Assist On-The-Go. Not only does it feature all the benefits of white noise to help little ones drift off, it's compact and portable. It's perfect whether you're taking a newborn on holiday or just to the local cafe.


While the sound of white noise may help your baby fall to sleep, it also does a fabulous job of blocking out outside sound... ideal if you're in the car or a noisy supermarket.
4. Pack your bag the night before
Another handy trick is to pack your bag the night before. Once you get into a routine you'll be on top of everything you need. In those first few weeks or months when you're fatigued however, a checklist on the fridge or in your pram can be really handy.


When it comes to nappies or a change of clothes, aim to pack a little extra just to be safe. And don't forget water and snacks for yourself.


You can also streamline things by keeping the pram packed with essentials like nappies, wipes, wraps, an extra outfit and a few toys. Our Sleep Assist On-The-Go can be tucked into a pram pocket so it's on hand whenever you need it. Then just top up with anything you need for the outing.
5. Remember your other sleep supports
Babies sleep when they're well fed, dry, warm and comfortable, so sleep aids are a must when taking a newborn out. Be sure to travel with a swaddle, a light blanket, a dummy… or anything else to keep your baby safe, sound and content.
As a new parent, you know that sleep is a godsend - for both of you! Our Sleep Assist On-The-Go is ideally sized to keep in the pram and our Sleep Assist Smart PRO is perfect for the bedroom - and designed for adults too (just saying!).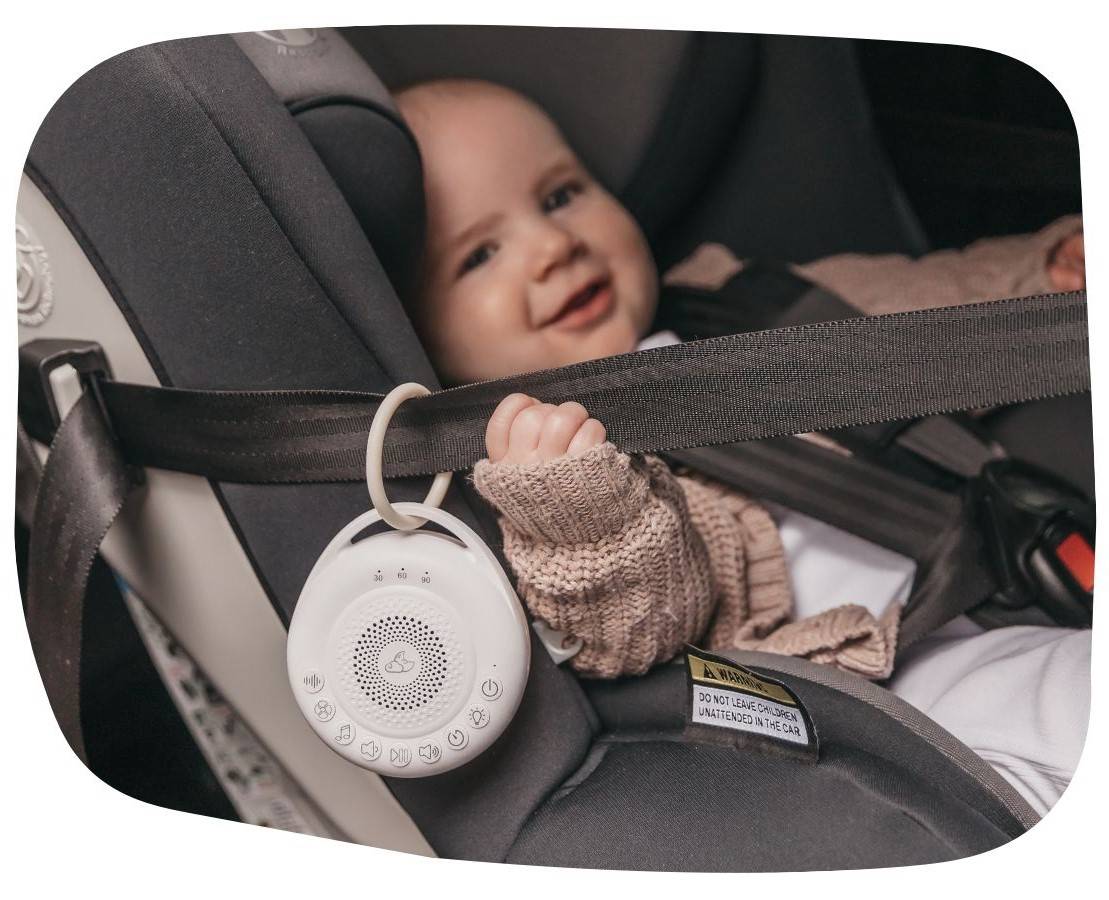 Being a new parent is a joy, but it can be tough. Always remember that you're not alone, even if it feels like it.


With a few tips and tools - like the Nodiee Sleep Assist On-The-Go - we know that you'll find your stride. Just think of all the adventures you can enjoy together!